September makes me think of fall, which, in turn, makes me think of leaves. Thinking about fall leaves inevetibly makes me think about saddle shoes and poodle skirts. I'm not sure why. Maybe I've seen one too many movies that tie those things together, but that's another topic entirely.

Back to the saddle shoes...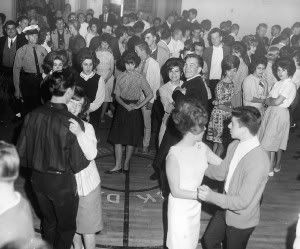 Yeah. That's what I want my September to look like.
My mediafire folder got a bit jumbled up somehow (technology... smh), and I like this order a bit better:
Sleepwalk – Santo & Johnny
I Only Have Eyes For You – The Flamingos
Venus – Frankie Avalon
Don't Worry Baby – The Beach Boys
Stay – Maurice Williams & The Zodiacs
It's Now Or Never – Elvis Presley
Anyhoo, enjoy:
link